Los Aztecas
-
Introduction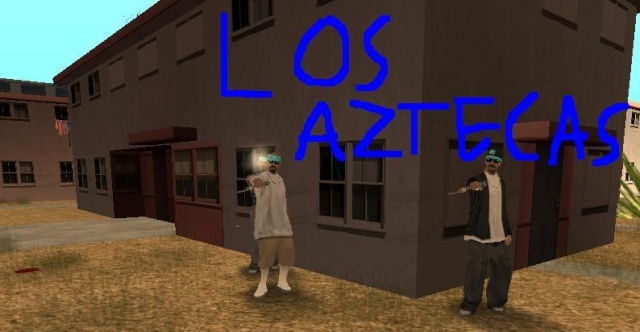 Los Aztecas was a great gang in Spain, but one day, that one day. The cops Surrounded Los Aztecas's HQ. The leader took the backdoor and left with the Co-Leader. They moved to Los Santos in San Andreas. They found a nice HQ they moved into. They created fear and horror over Los Santos!
People don't dare to stay in Los Santos anymore. They does not care about the law and the cops.
But they suffer off the lost members off Los Aztecas. They are waiting for them every day.
So, they are very nice with their allies. They [almost] treat them like their own family.
And one day will some off the lost members come back...
(This is still under construction, and changes may come)
[This looks like a great intro, so I will maybe just edit a litle on it later]
Similar topics
---
Permissions in this forum:
You
cannot
reply to topics in this forum